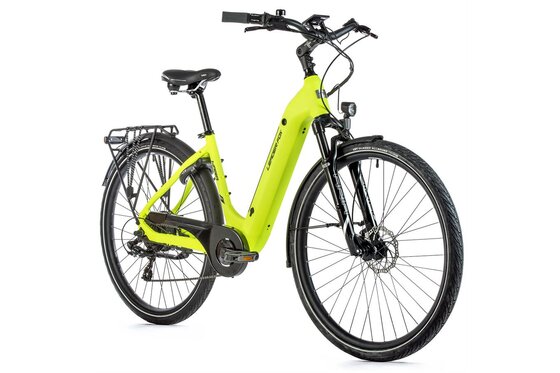 What Dirt Bike Should I Buy For My Kid?
Are you thinking about buying a dirt e bike damen for your kid but don't know which bike to choose or look for? Well, this will give you info about the name brand bikes for kids and help you make a decision. Choosing the right bike for your young rider can be very important, especially if they've never ridden before. Kids start riding as young as three years old, so basically once they are able to ride a bicycle without training wheels they should be capable of riding a dirt bike.
And please don't put training wheels on a little dirt bike, that just defeats the purpose. There are a few factors that come in to play when finding the right dirt bike for a kid. Age, experience, size, and where you are going to ride all come in to play when looking for a bike. There are 50, 70, 80, 90, 100, 110, 125, and 150cc four-stroke dirt bikes that are mostly meant for off-road and trail riding. For the smaller two-stroke dirt bikes, there are a couple different 50s, 65s, and 85cc bikes. These are used for motocross racing.
Off-Road Bikes
There are a few different 50cc dirt bikes, but the most common is the Honda CRF50F/XR50R. This is where dirt biking starts for every little kid that has never ridden before. These things are almost bullet proof if you maintain it properly. If you are looking for a first bike for a kid that is under 7 then this is probably the best choice, unless they are bigger/taller than the norm. There is also the Suzuki JR50, Kawasaki KDX50 and Yamaha PW50; all of which are oil-injected 2-strokes that are very light and perfect for the smallest of riders, and the Yamaha TTR-50 which is about the same as the CRF, so it just depends what color you like best.
Honda made the CRF/XR70 and 80cc bikes for kids that are just starting, but a little too big for a 50cc. The 70 has a taller seat height with a little more power than the 50, but the 80 has a clutch which is perfect for training the little ones without letting them ride on a fast bike.
Honda has been known for their XR/CRF100 which reaches to a variety of riders. It has a clutch and is just right for the older kids to learn on if they are too big for the CRF80F. The 100 is a great trail bike because it has just enough power, and it's also big enough for an adult, so this bike should be easy to find used, and cheap I might add. Kawasaki and Suzuki decided to make the ultimate pit bike for kids and adults. The KLX110/DRZ110 (Parts are interchangeable) has become popular because of how much power it has, or is able to put out, for its size. The 110 is an automatic, so it's great for smaller riders that want more power than a 70 without going to a clutch yet. Yamaha also has a bigger off-road bike for kids, the TTR-125.
The TTR-125 is a popular model for bigger kids just starting out. It has a clutch with enough power to haul riders around, young or old. Honda also has the CRF150F for riders that want more power and a taller ride height than the 100. Although the set-back for the 150 is that it weighs about as much as a full-size motocross bike. These mid-sized off-road bikes are popular for a reason, and this means that they have usually been ridden a lot and probably abused. So if you're looking at buying a used one then make sure it is clean, it has somewhat low hours, and has been well maintained.
There are a couple different name-brand 50cc motocross bikes for kids, and they are both KTM two-strokes. KTM has the 50 SX Mini, which is for the smallest beginning racers. There is also the 50 SX which is bigger and suits a little taller beginning racer. These bikes both have a one-speed automatic transmission and are liquid-cooled. KTM 50s are expensive, but they are perfect race bikes for your little kids that are ready to tear up the tracks. There are also Chinese companies with 50cc motocross bikes, such as LEM, Cobra, and others.
KTM and Kawasaki are the only name brand companies that still make a 65cc two-stroke motocross bike. KTM has the 65 SX which is more expensive and usually the racers that are serious buy them. Right from the factory KTM puts aftermarket parts on their bikes, such as VForce reeds on the two-strokes, handlebars, and Brembo brakes. The Kawasaki KX65 is what riders that just want to race buy because they are so cheap. That does not mean that they aren't fast, they just aren't always as reliable and don't have a very high re-sale value. Both are great race bikes for intermediate younger riders in around the age 7-10 that have been riding for some time. These bikes are usually not used for trail riding because they are not as easy to ride and lug around as a four-stroke is.