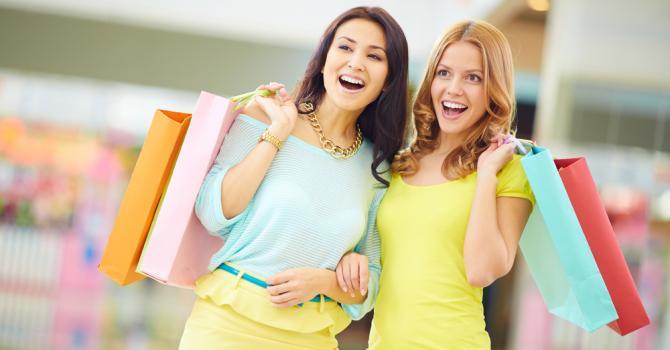 Shopping with Style – It's Aberdeen City and Shire
From designer boutiques to a host of high street names, you'll find all the labels and top quality outlets you'd expect from a major city.
The city has for centuries been the main allaboutshoppingtrends destination for a huge catchment area, and a popular destination for European shoppers taking a weekend break. With its striking skyline, historical old town and impressive granite buildings this is a prosperous, cosmopolitan city.
The great range of excellent shopping centres ensures that you'll always be able to find exactly what you're looking for and if it's something more exclusive or a little quirky that you're after, one of Aberdeen's independent retailers will be able to provide that too.
At a mile long, Aberdeen's Union Street is Britain's longest high street and is jam packed with a host of household names and high street favourites. At the upper end you'll find the newly opened Hugo Boss, G -Star Raw and Cruise, along with premium stores like Jaeger and Jones the Bootmaker.
Cruise, which opened in the autumn of 2007, is one of the UK's leading independent luxury retailers with a fantastic reputation not only for designer brands, but as a showcase for fresh cutting edge fashion. Brands currently available at Cruise include Gucci, Prada, Dolce and Gabbana, Versace, Dior, Hugo Boss, Paul Smith, Vivienne Westwood, Fendi, Chloe and Jimmy Choo to name a few.
At the bottom end of Union Street, just before it meets the historic Castlegate, is The Bon Accord St Nicholas Shopping Centre.
Right in the heart of the city it has a fabulous range of stores and is the prime retailing area in Aberdeen. The biggest shopping centre in the city, it is split into two buildings and has three floors extending to 630,000 sq ft over two levels. Built in a serpentine shape to maximise shop unit frontage, it is covered by a barrel vaulted glazed roof with a 90-ft high glazed dome.
Flagship stores include New Look and Monsoon, one of the largest in Scotland, a large Boots and Woolworths and shops such as The Body Shop, River Island, Miss Selfridge, Dorothy Perkins, Ortak and Oasis. A new Costa Coffee will revive the most weary shopper, while the restaurants within the Upper Mall, John Lewis and Marks and Spencer, located at either end of the Centre, remain a poplar rendezvous for a casual lunch and a catch-up with friends. And of course, there's a Starbucks, with an outdoor sitting area, if you fancy a spot of cafe culture.
Just across from the city's Union Terrace Gardens, The Mall Trinity is a great, one floor shopping centre with around 27 stores including Debenhams, Argos Extra, T-Mobile, HMV, Superdrug, Waterstones and a large Primark.
Cobbled Belmont Street, known for its trendy bars, cafes, and art house cinema, is also the location for The Academy shopping centre. Surrounding an Italianate style piazza, it has an excellent range of upmarket brands and individual shops, coffee shops, bars and restaurants, and the open-air piazza is often a focus for live entertainment throughout the summer months. Here the style conscious will find independent shops such as Attic, AB10 and Concept, which specialises in casual designer-ware for men. A true style leader in Aberdeen, Attic is constantly introducing new collections including U.A.R.M, Green Apple Tree and Six Pack. AB10 has everything from footwear to accessories, with many main stream brands including G-Star, Ted Baker, Miss Sixty, Replay, Firetrap and Gio-Goi.
Nicknamed 'Little Chelsea', the Thistle Street area of the city is the acknowledged style quarter of Aberdeen with a range of independent shops stocking everything from clothes, shoes and accessories, in addition to gift shops, delicatessens, French bakers, florists and art galleries. Bellino and Hamish Munro both have excellent ranges of shoes by continental designers, and if you need a dress for a big night out, try Frox – with everything from funky to formal, it's evening wear with attitude. Esslemonts and Esslemonts 2 stock a stylish choice of menswear and women's fashion from leading brands such as Camel Active, Tommy Hilfiger, Remus, Hobbs and Turnover.
Verdict, also on Thistle Street, stocks a wide range of really unusual designer clothing and accessories that are both wearable and glamorous. From contemporary evening wear and associated accessories through to casual jeans and edgy tops, Verdict was named by style guru Caryn Franklin as one of the top ten independents in Scotland.